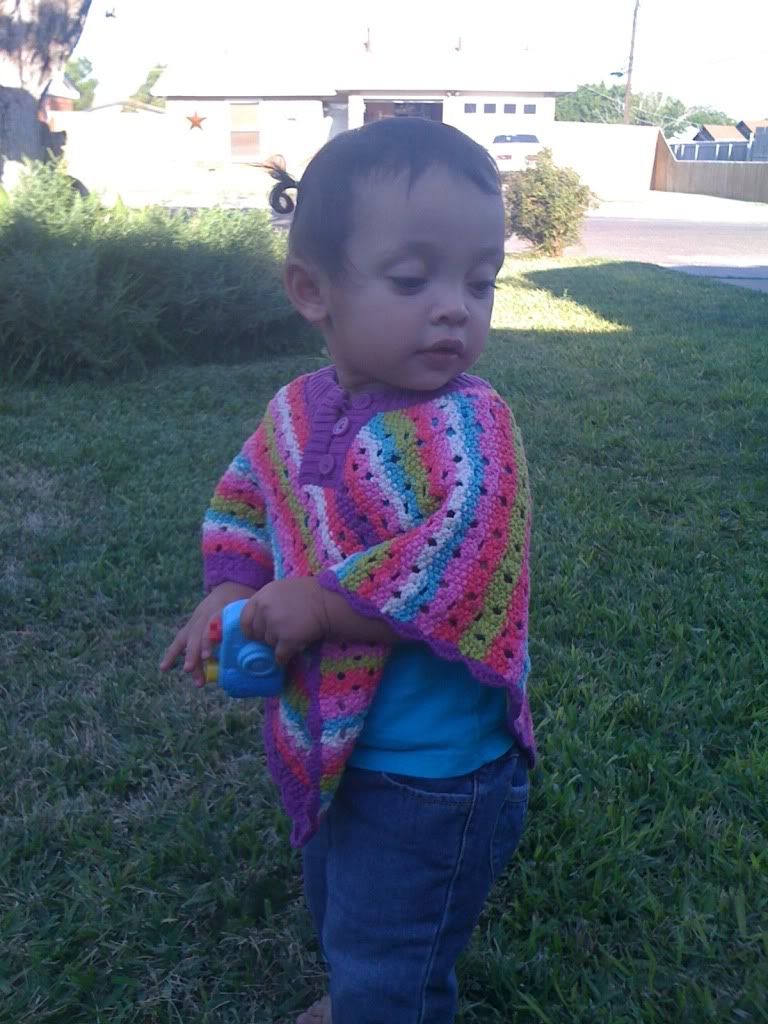 The newest member to Style Forecasts none other than my beautiful daughter Asa. A new section to my blog which is Toddler Style like I've said before my family means the world to me and I want to share how we are as a family. I have to say it is so hard to have an 18th month old pose in photos but I think she did a great job. I hope you like these upcoming post of her.
Asa's wearing- Poncho from target, top from Wal-mart and pants from Gymboree.
Please vote for my Asa for the
Gerber Generation Contest
Locate by name & city: Asa/Midland
Click photo/Vote/Enter Valid Email Address/Verify
Don't forget to enter the giveaway
here
.
Jackie