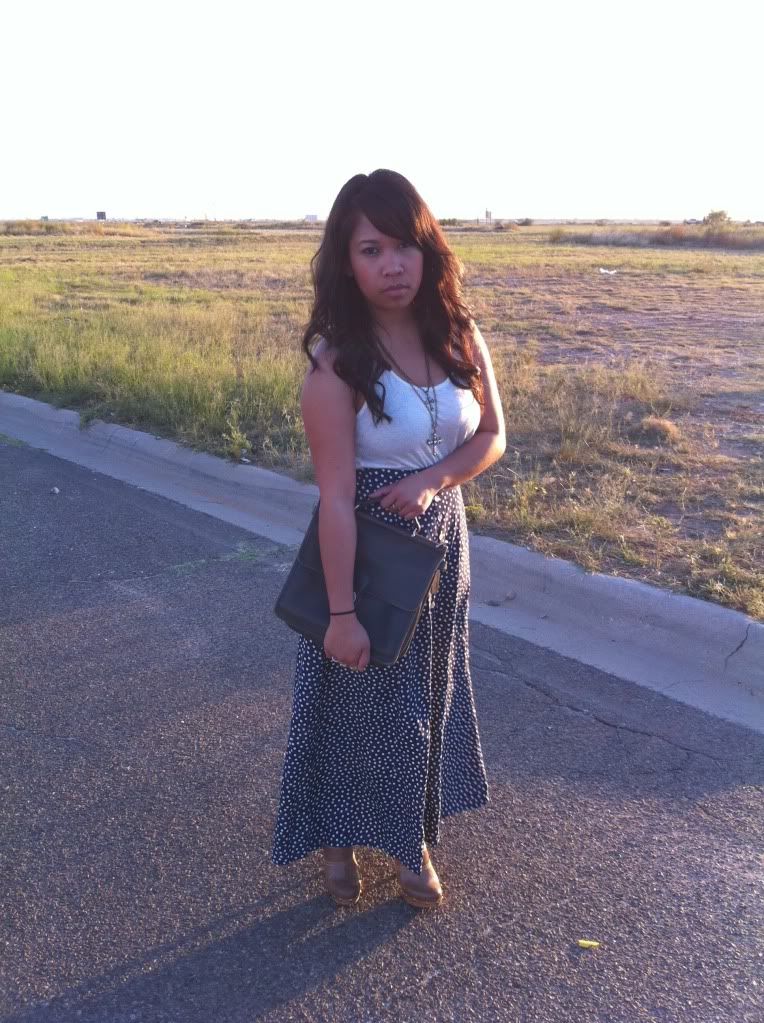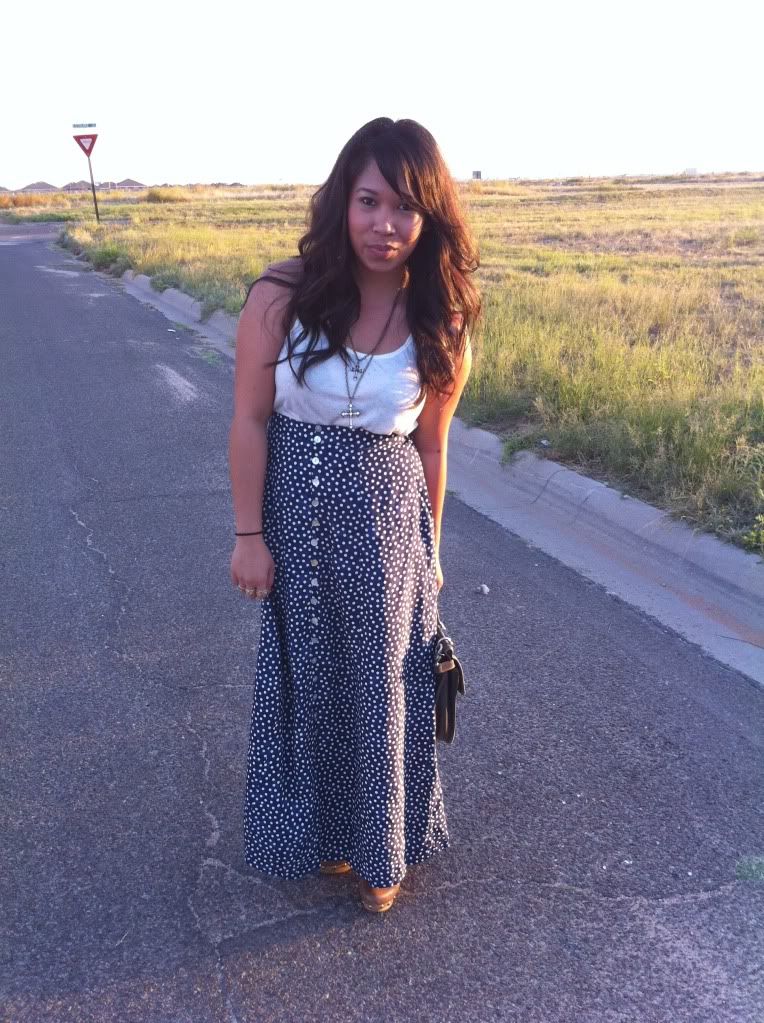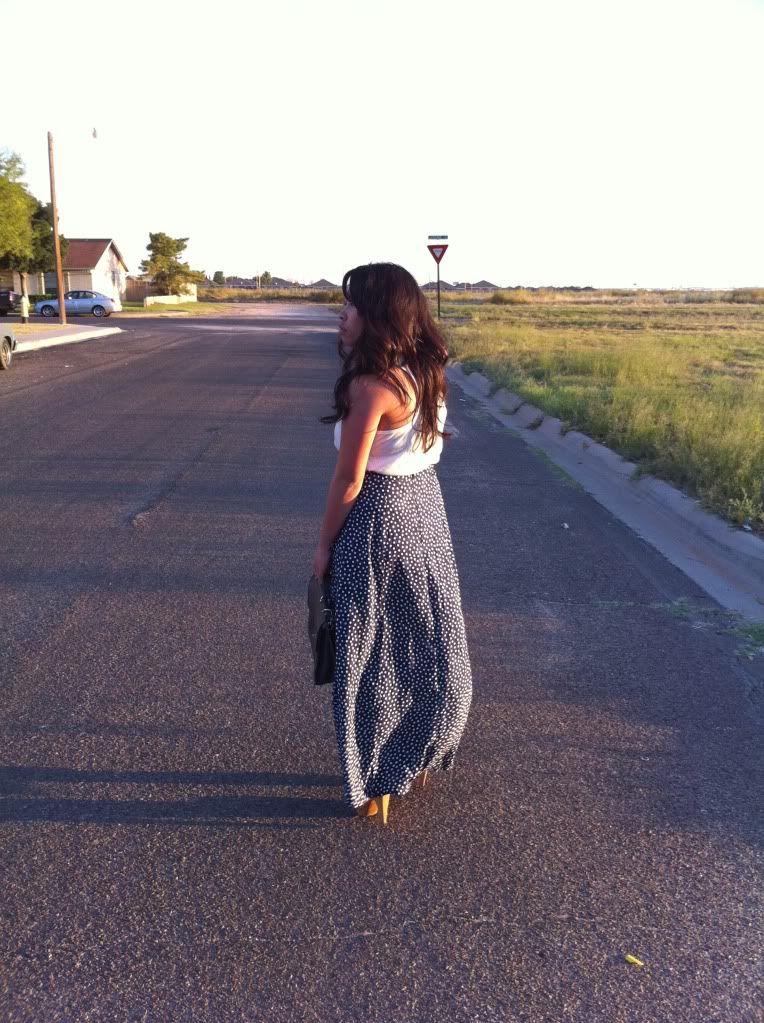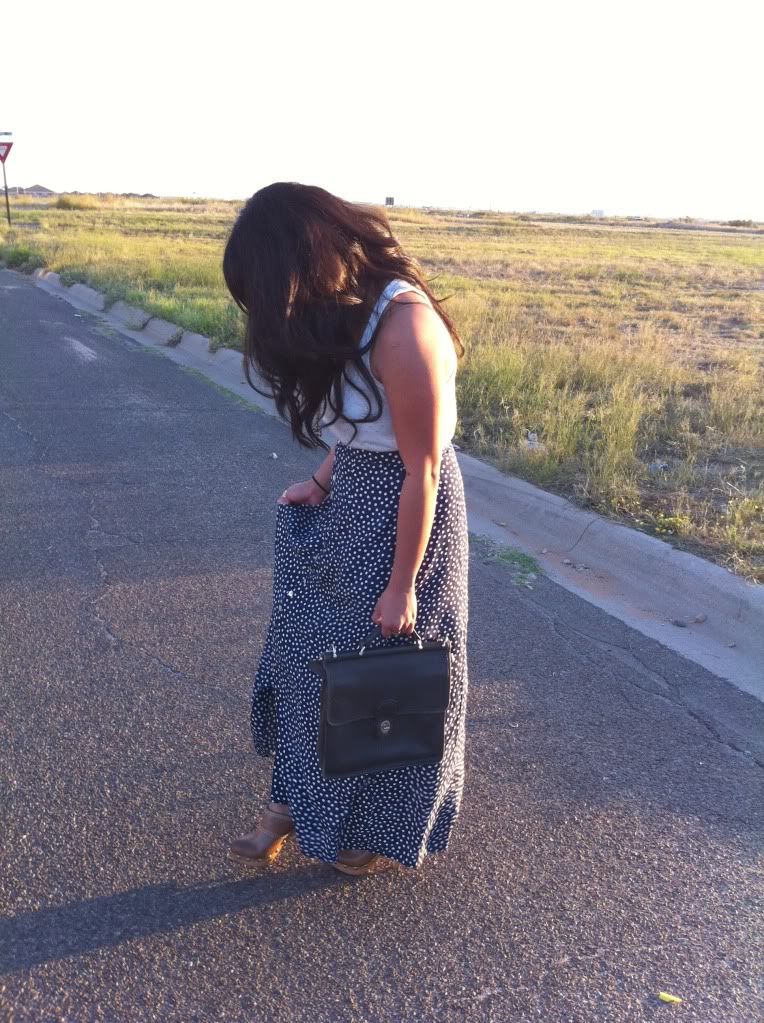 Well my honey and I just got in from a movie date. It is now 12:14 and I'm sitting in bed thinking of things in my head to say. We watched Case 39, anyone who knows me knows that I love scary movies even though I will close my eyes at every chance that something unexpected will pop on the screen. So I'm glad my honey is there to help with my fear. Can you believe that I found this skirt at Goodwill another great find but the best find of all was this satchel. When I bought it I didn't realize what I purchased. I saw a Coach tag on it did some research and if I'm correct that this baby is vintage from early 1970's or 1980's. If you've seen this in person and agree with me then my guesses are right. I've been in this thrifting madness and I just can't get enough. My healthy living is going great. I'm watching what I'm eating and I will be exercising five times a week and if I miss one day then I make it up over the weekend. I feel I'm rambling on now. I think it has to do with the fact that I'm extremely tired. Well goodnight everyone!!!
Jackie
Top- Charlotte Russe
High wasited skirt- Goodwill
Vintage gray satchel- Thrifted
Clogs- Aldo
Locate by name & city: Asa/Midland
Click photo/Vote/Enter Valid Email Address/Verify
Don't forget to enter the giveaway

here

.