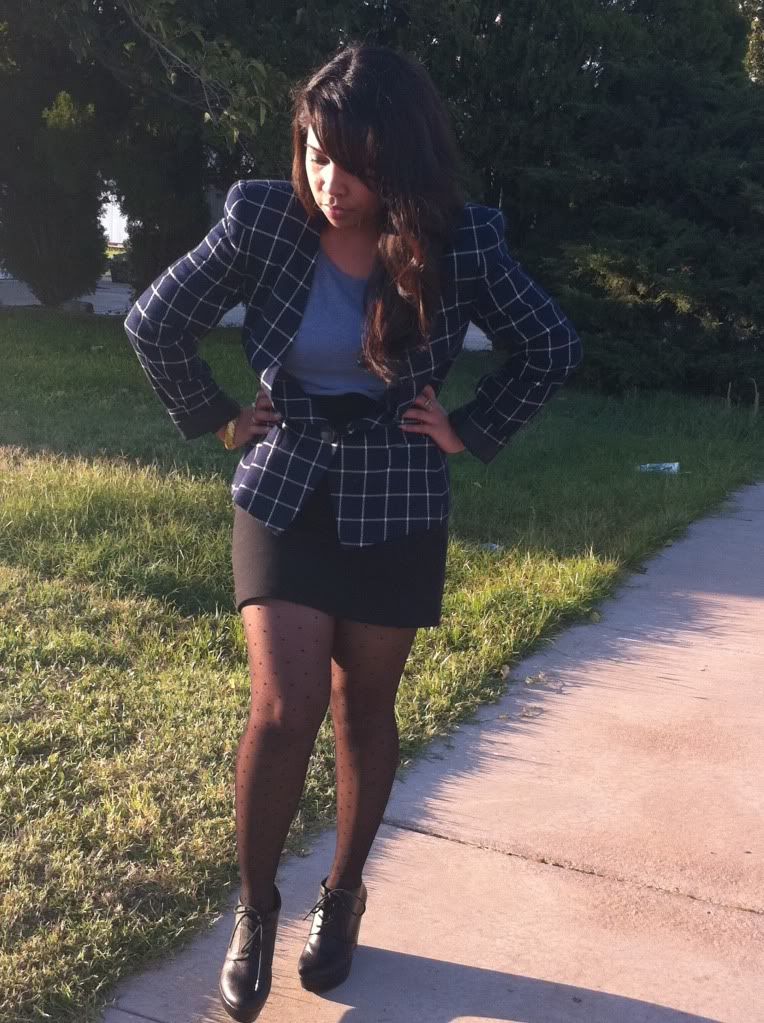 As you all know I have been trying to live a healthy life and so far it is going so great. I have been tracking food intake and exercises at
My Fitness Pal
this site is amazing and they have an app for my iphone. I have been under my calories since day one. I started doing cardio to build my stamina then next week I will kick it up a notch. Can you believe that I found this blazer at Goodwill for only $4.99 it was an amazing find. I've also found other things to but you will have to wait on my upcoming post. I hope you guys had a great day.
Jackie
Blazer- Goodwill
Top- Wetseal
Skirt- Charlotte Russe
Wedges- Forever21
Please vote for my Asa for the
Gerber Generation Contest
Locate by name & city: Asa/Midland
Click photo/Vote/Enter Valid Email Address/Verify
Don't forget to enter the giveaway
here
.