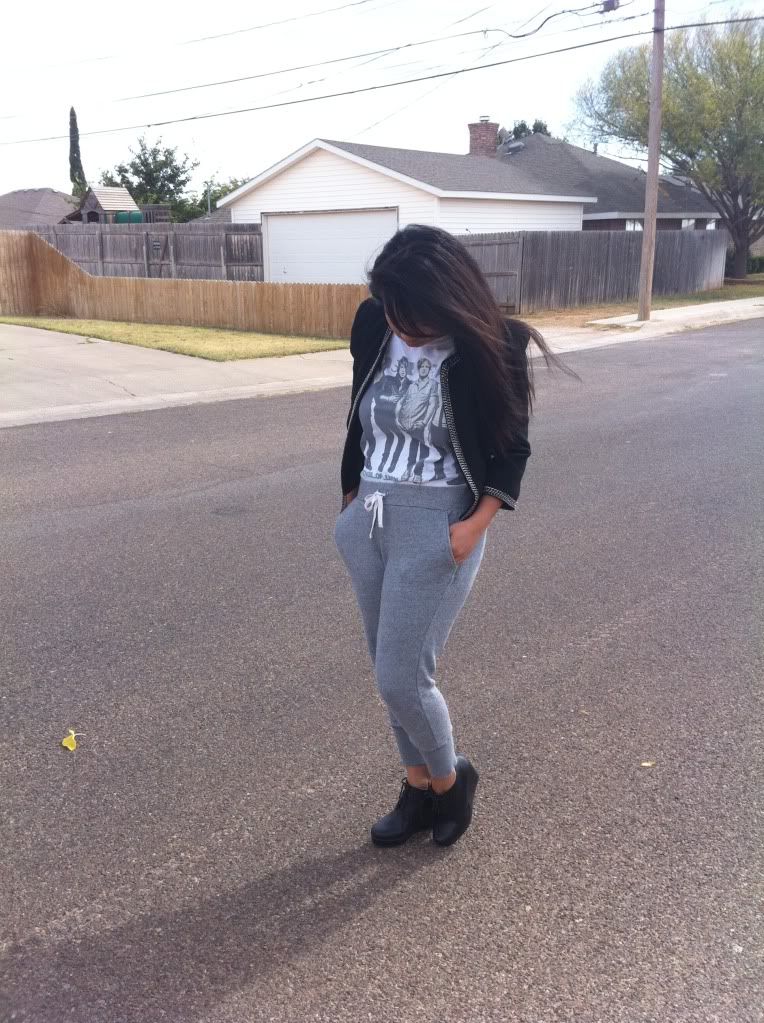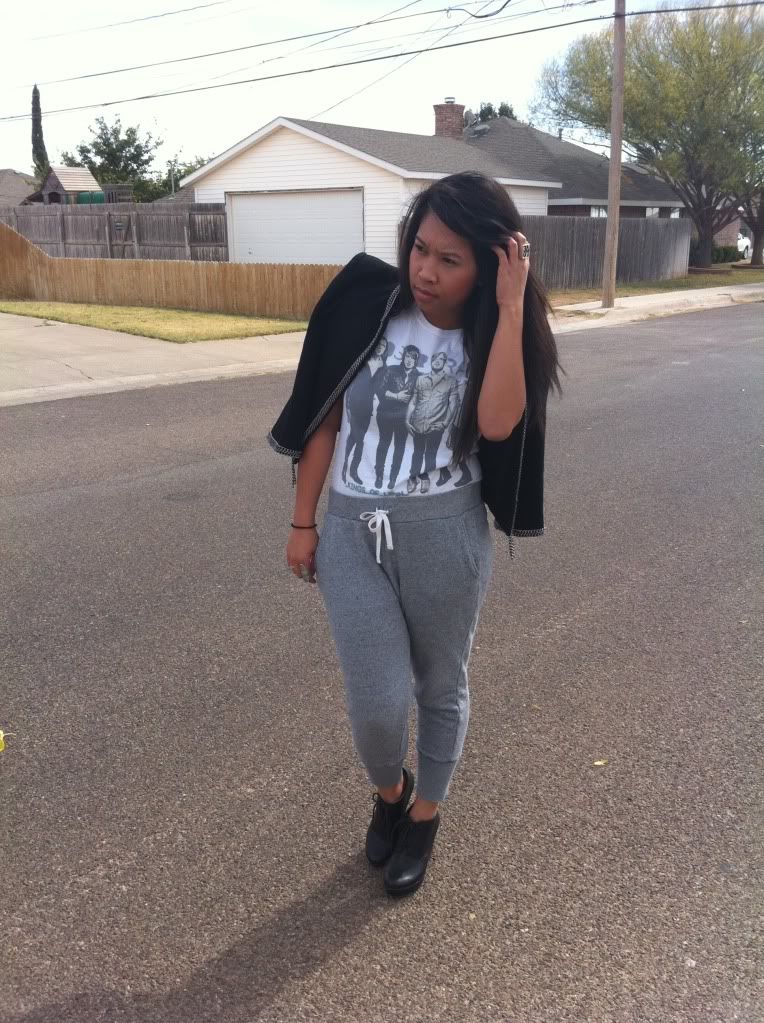 So this was my outfit from yesterday. It's starting to get chilly in the morning but in the afternoon its kind of cool. I started my workouts yesterday since last week I was sick. Wearing joggers are so comfy, I just love this trend. I have been trying to plan my daughters birthday which is in April. I like to plan ahead so that everything is in place while doing all these planning I've been looking at wedding pictures to get an idea of what my wedding will be like in the future not that I'm engaged right now but a girl can dream, right. Have you guys seen the Lanvin for H&M video it is amazing. I watched it this morning and man was I in love. What do you guys think.
Jackie
Blazer/Shoes- Forever21
Top- Wetseal
Joggers- Target
And what you all have been waiting for the winners to my giveaway is
Sanny
and
Monik
. I will be emailing you girlies tomorrow and you have 24 hours to respond back to me. Thanks everyone for participating in the giveaway.